The baby boomers and the aging population are the culprits for rapid growth in the home healthcare industry. It is one of the fastest-growing industries, bringing new opportunities and profit for new home healthcare businesses.
The opportunity for Texas home care businesses to succeed has never been greater; there's no better time to start a home health agency in Texas.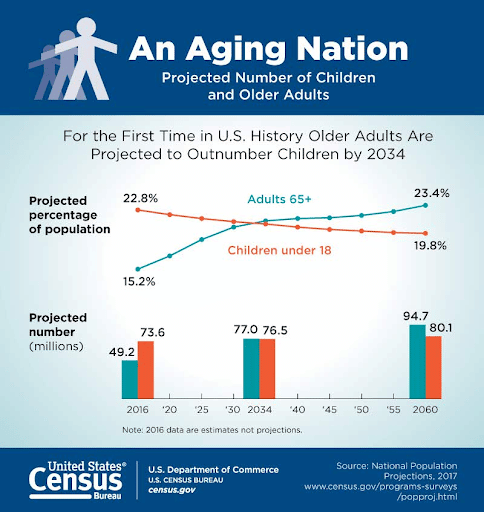 The Growing Demand for Home Health Care Businesses in Texas
There is a significant demand for home health care agencies in Texas due to the increasing number of aging individuals wanting to live independently in the comfort of their own homes. The industry is recession-proof due to the North American population aging at an accelerated rate.
According to the state survey (Texas Demographics Center), in the state alone, "the aging of the Baby Boomer generation is projected to yield an elderly population of 5.9 million or 19.4% of the state's total population in 2030. Currently, 1 in 5 people in Texas will be over 64."
Statistics prove that the demand for home healthcare will only skyrocket in Texas and the U.S.A. There is a significant opportunity for businesses to start up in Texas and grow successfully as the demand continues to expand.
Never has there been a better time to start a home health care agency! We recommend that business owners leap now to set up their business before demand booms even more.
The Benefits of Starting a Home Care Agency in Texas?
There are several types of home care businesses, but for the sake of this article, we will focus on medical home health care agencies and non-medical home health care agencies.
A non-medical home care agency focuses on patients who age comfortably at home instead of going to assisted living facilities or living with relatives. In contrast, a medical home care agency provides clients with medical care in addition to all services supporting aging in place.
There are many benefits to starting a non-medical and medical home care agency in Texas.
Starting a Non-Medical Home Care Agency in Texas has Never Been Easier! While some licensing requirements exist in Texas, the regulations are much less stringent when medical care is not provided. You'll face fewer obstacles when establishing your business and getting proper accreditation.
There are Less Overhead Costs Than Other Health Care Businesses Undoubtedly, the start-up costs and overhead costs of owning and operating an agency are much less than other types of healthcare businesses. For instance, no comparison of assisted living facilities has much higher operating costs to agencies.

To operate a non-medical agency, the professional liability insurance premiums will be much lower, and you'll require fewer supplies.

Make A DifferenceAs a home health care agency, you can provide most types of care, even as a non-medical home care agency, including companionship, personal care, disability services, nursing services, and more.

As a home care agency, you'll retain a significant market share since you can address most of your clients' needs. With age, clients' needs may evolve, and your services can evolve with each client.
Click here for more information on how to start a non-medical home care business.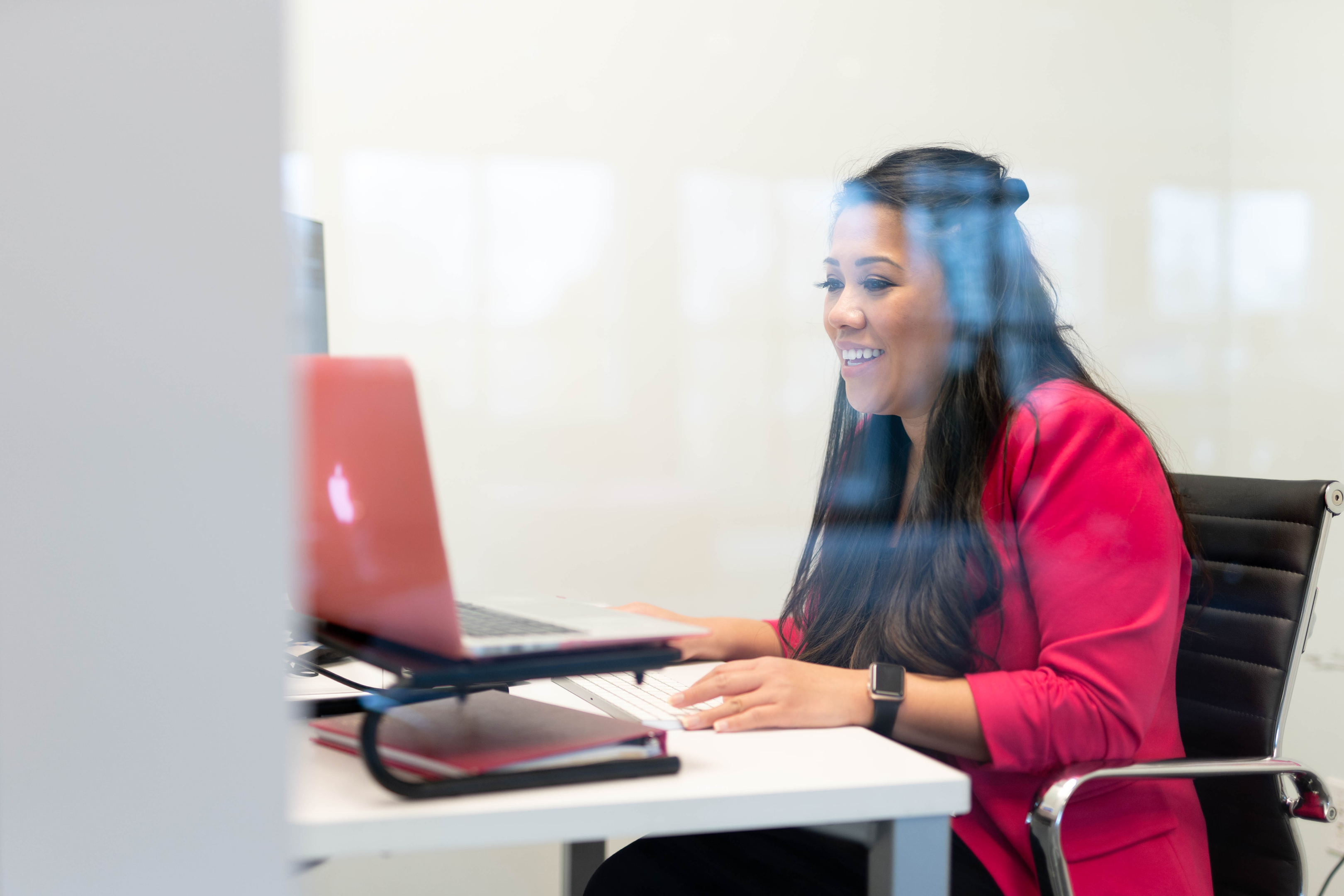 What Should You Know Before Getting a Home Care License in Texas?
It is essential to understand which type of home healthcare business you plan to kick off, i.e., nonmedical vs. medical service companies. There is a strong demand for nonmedical home healthcare businesses in Texas. It is also vital to further your research in deciding which type of business aligns with your goals.
After your comparison, consider franchising as an option. There are many benefits to franchising that may be the best route for you. We've broken down all the steps and three things you should know before getting started:
Decide what type of business you want to start. Is it medical or nonmedical? Do you want to create your own business from scratch or join a proven franchise partner like Nurse Next Door? We recommend diving into your research to further understand what starting a home healthcare business in Texas entails.
Create a home care business plan and marketing strategy to comprehend the full scope of the business, whether medical or nonmedical, and the market.
Begin the franchise discovery process to look in-depth at the home care franchise model and how franchising could be your best option!
What are the Start Up Costs of Starting a Home Health Care Agency?
With a medical and nonmedical business, there are some start-up costs that you can expect:
Franchise fees (if buying a franchise feels like to right choice to you.)
A professional website
Business Insurance
Business License
Marketing materials
Operational materials
Office equipment
Advertising
Employee training
For a complete list of fees and costs, visit our recent article that breaks down the costs of starting a home care business.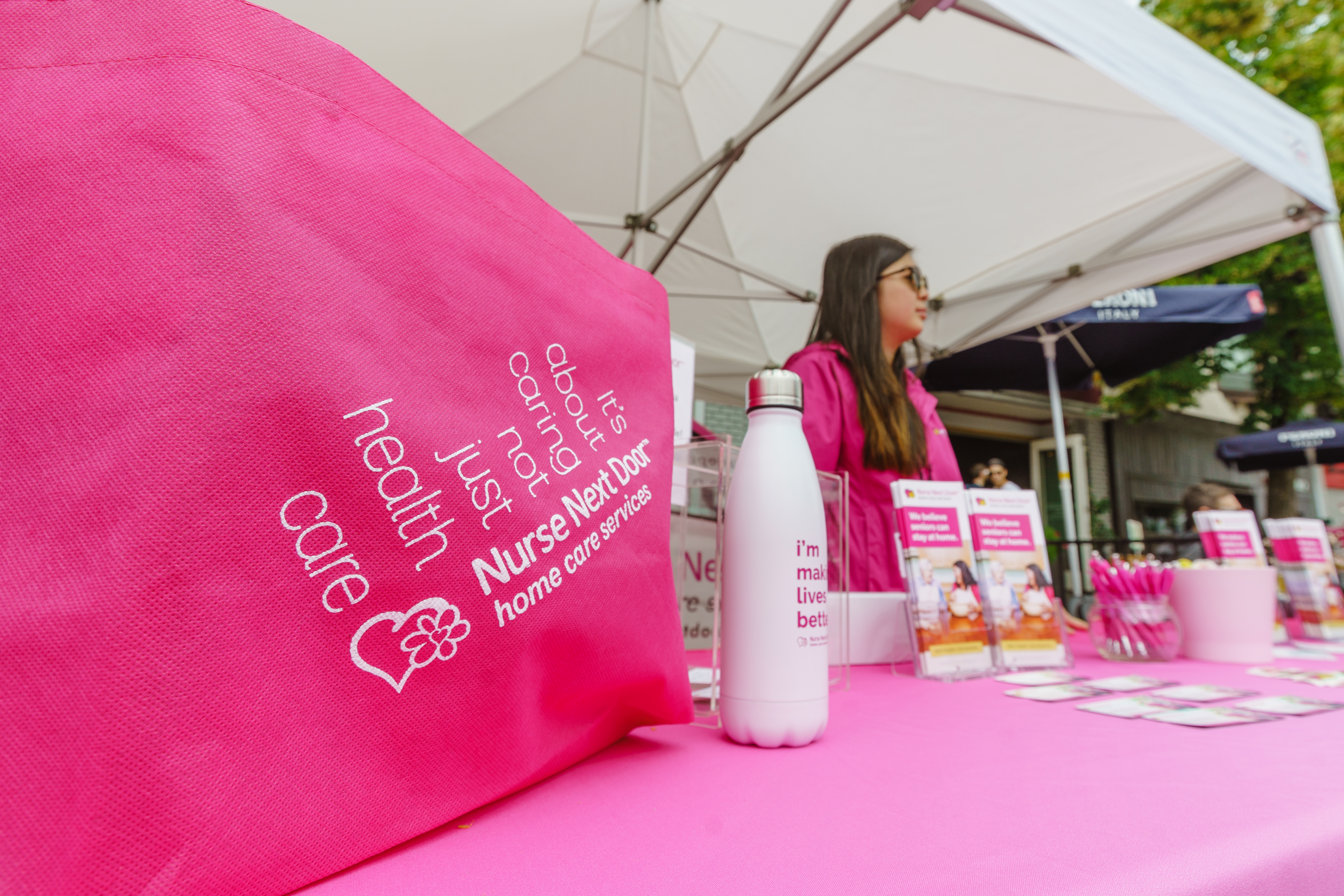 How to Get Your Non-Medical Home Care Business License in Texas?
When you're starting, it can get confusing when it comes to home care licensing. There are federal laws to follow, and every state has its home care license application, permitting requirements, and licensing fee.
The Department of Health and Human Services of the state of Texas is in charge of licensing and certifying all senior home care franchises and live-in facilities throughout the state. Licensing in Texas for a nonmedical home care business is much simpler than obtaining a home care license for a medical healthcare business.
Another thing to consider is for a nonmedical home care business to get accredited by recognized healthcare accreditation bodies. Accreditation by an Accreditation Organization is voluntary and is not required for Medicare certification or participation in Medicare Programs. A home care company's ability to bill Medicare for covered services is not impacted if it discontinues accreditation from a Certified Medicare Supplier or Accreditation organization. However, there can be some rewarding benefits. Some accreditation bodies include Accreditation Commission for Health Care (ACHC) and Community Health Accreditation Program (CHAP).
There are still some legal obligations that your nonmedical Texas home care business must obtain regardless of location. Examples are your Secretary of State Formation, Statement of Information, Employer Identification Number, State Tax ID, and National Provider Identification number. However, the benefits of Franchising with Nurse Next Door allow you to work with our Franchise Partner team, who ensures compliance and good standing with all licensing standards and legal requirements in the state of Texas.
For more information on getting your license in Texas, call a Nurse Next Door home health care consultant at 1-855-737-6803.
What are the Legal Requirements for Opening a Home Care Business in Texas?
Before starting your business, familiarize yourself with what initial license application requirements there are, what legal documentation you need, and any other licensing requirements with your local licensing state's office.
If you plan to franchise with Nurse Next Door, we provide each of our Franchise Partners with a business coach who helps navigate the legal complexities of starting a home healthcare business.
Need Help in How to Start a Non-medical Home Care Business in Texas?
Build and partner with an award-winning Franchise System in a recession-resilient industry; you will benefit from low franchise fees and can start your business with as little as $20,000. Nurse Next Door offers a 24/7 centralized call center to help you run your business with a strong, vibrant, bold brand as the backbone of your business success.
Frequently Asked Questions
Do You Need a License to Be a Caregiver in Texas?
While a background in the healthcare industry can certainly benefit, being a licensed caregiver is optional to run a successful home healthcare agency.
Is a Home Care Agency Profitable?
Yes, a Texas home care business can become very profitable with unlimited growth potential. With the demand for home health care at a surge, a home health care business can be very profitable if you're willing to put in the work and hours.
One survey revealed that top home care franchises grow incomes to over $100,000 annually. Since the target audience of a home healthcare franchise is older adults and people who need healthcare support, there is plenty of clients in this recession-resilient industry.
Do You Need any Training to Get a Home Care License in Texas?
You do not need formal medical training to get a home care license in Texas. However, it would be beneficial to have some experience in health and human services and understand nursing procedures.